2010 has officially set the bar when it comes to creativity in my photoshoots. After much thought I decided to compose a top 10 of my favorite photos/techniques from the year. Here's the guidelines to my selections.
- only one photo style per list
- one shoot per list
- my selection doesn't necessarily represent the best pic of a shoot more like my favorite in that particular style
10. "Naturally"
This pic slipped into the ten spot as it's basically the standard poses that I've come accustomed to using.
9. "V"
My first black and white shot of 2010. Back when I was throwing around concepts for my website splash page, I knew I would be using a shot like this in the final version. I actually wanted to do a reshoot for a even better picture but plans fell through. (as they normally do)
8. "Monique - EuqinoM"
I hadn't done a mirror shot in over a year and this was one of the last shots I took in that session.
7. Dee
These were shots I started playing with late summer and this was one of the best ones with the technique I was going for.
6. "The Best Part of Waking Up..."
This shot was so much fun to do. Simple as that. They had an idea and I did my best to bring it to life. Mission accomplished!
5. Father Daughter Dance
She didn't wear shoes so her dad took of his to dance...
4. "Just Relax"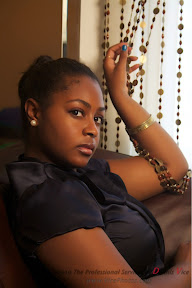 This shoot turned out great. This pic is one of my favs because of the natural environment. It's something different from my black and gray backgrounds and adds a bit more in my opinion.
3 "It's Okay"
I tried to get a bunch of male shoots lined up for my new website but I could never catch up with them. As it drew closer to the end of the year I finally had some good male models. When a model can challenge me to using new techniques, they're okay in my book...
2. "Self Portrait"
Okay if your here from Facebook you might have seen a bunch of these done of different people. I love all of the ones I made but I think this one really stands out because it really fit well with my subject's interest in photography. It was originally a shot that I had in mind for someone else but... Well...
1. Flight of the Conchords
This pic goes down as the best recreation to date. It would take my best friend to give me the energy necessary in a shoot to go all out and try new things. The bar is now set...
And that does it! Did you have a favorite from this year? I'd love to hear...
See ya next blog!